"My goal is to tell YOUR story not just capture footage."
Bill "Camera Cowboy" Rinderknecht
Our video services include filming horses, events, clinics/workshops, and drone filming.
Livestream is available Contact us for more details.
Keepsake Videos
Whether it is a birth, a carriage ride, or the retirement of your heart horse, we would love to capture those memories for you.
Showcase or Sales Videos
When we create a showcase video, it typically includes pictures as well as videos. We will travel to your stable or events and then combine that to create something that will showcase your horse.
Sales videos are very similar, however, we go the extra mile of helping you post those on social media and online.
Events or Clinics
It's not always about the horses, it is about the people too, which is why we love filming special events, clinics, workshops, etc. When we edit, we work closely with you to protect your intellectual property…
Audio Equipment
We have a portable sound system and both a wireless headset and wired or wireless handheld microphones to capture the best audio while filming your event.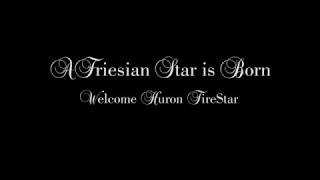 Huron FireStar Birth 2018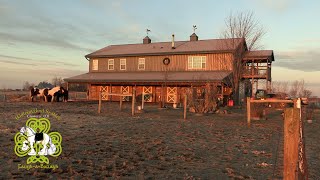 WillowWind Stable and Faugh-a-Ballagh Showcase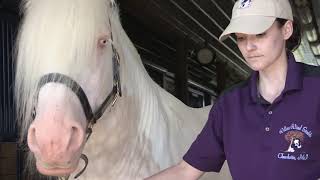 Faugh-a-Ballah, Gypsy Vaner Stallion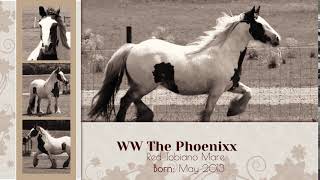 WW The Phoenixx "Penny" of WillowWind Stable (SOLD)
Huron FireStar Birth 2018

Capturing the birth of a foal isn't easy and with Friesian's, well it's almost impossible. We left the camera filming and it wasn't until later (2 am...lol) when we realized we caught the birth. Later, when reviewing the footage, we realized what a miracle it was. At the perfect time, the mare (Dahlia G.) got up and laid back down, tail perfectly centered so we caught the complete birth. Huron FireStar (son of Hessel 480 Sport) was born.

WillowWind Stable and Faugh-a-Ballagh Showcase

Breyerfest video of Cheesecake out of WillowWind Stable, Charlotte, MI Cheesecake is owned by Mandy and Kim Kramar.

Faugh-a-Ballah, Gypsy Vaner Stallion

Faugh-a-Ballah is a heavy, well-built stallion in WillowWind Stable's breeding program. He is the only Gypsy Vanner of his color in the world that we are aware of as well as the ONLY 5 Star GVHS Rated homozygous cream stallion. Also, he was named as a Breyer Horse Model for 2020. Contact the owners for information about 2021 breeding.

WW The Phoenixx "Penny" of WillowWind Stable (SOLD)

Sales video of WW The Phoenixx of WillowWind Stable. She is a beautiful Gypsy Vanner mare who found her new stable this (2020) year. We so enjoyed filming her and visiting the breeder,